Inflate or Deflate Almost Anything!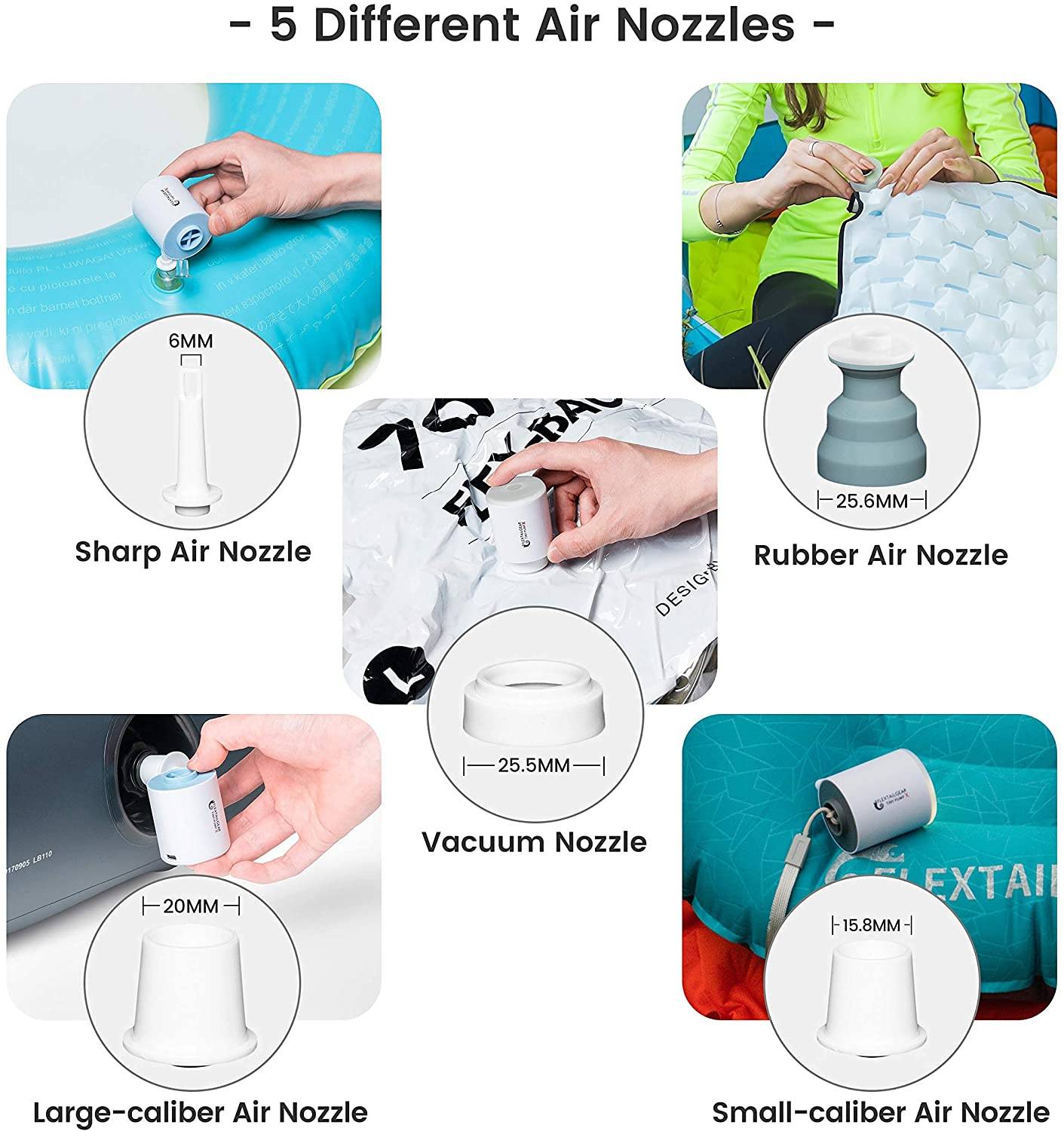 As most frequent campers know, sleeping directly on the cold, hard dirt is a great way to get an uncomfortable nights sleep. Many of us have bedrolls or inflatable pads to separate us from the ground. While these are a fantastic way to stay warm at night, it can be tedious and tiring to inflate everything that is needed for a good nights sleep. Whether it's just a small pad, pillow, or a full size mattress, using your breath gets tiring, and large pumps are simply too cumbersome or require too much power to operate.
Weighing only 3.1 ounces, this tiny pump is extreme portable. At only 2 inches tall, the pump is extremely compact and compatible with the 5 included nozzles for both inflating and deflating purposes. Compatible with more than just camping equipment, the tiny pump also works for pool toys and inflatable swimming rings.
Additional features of this pump include a bottom facing flashlight, adjustable from Low (40 lumens), Medium (160 lumens) and High (400 lumens) beams. Hang it up with the carry handle to utilize the pump as a lantern. Activate the pump by quickly pressing the bottom button twice, or press and hold the button to activate the flashlight. Additional button presses will switch between light modes.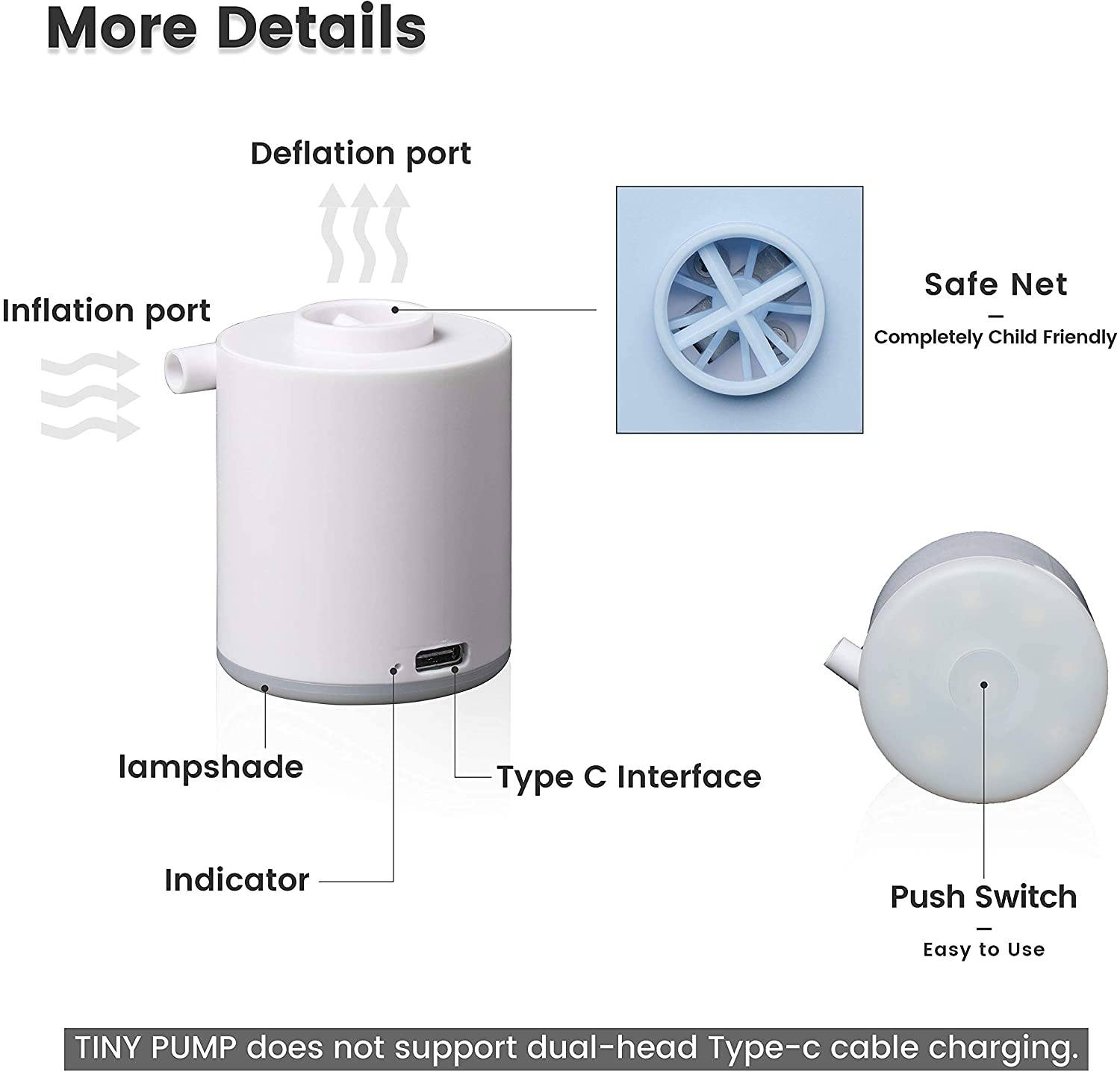 An internal 1300mAh battery ensures multiple uses on a single charge. With up to 10 hours of continuous usage on the flashlight function, a full charge also provides 15 minutes of continuous airflow with the pump. Red and Green light indicators make it easy to determine when the pump may need to be recharged. Utilizing the included USB-C charger, you can quickly recharge the pump on the go. Pair it with one of our Solar Powerbanks for a nearly limitless supply of energy!
Able to output 3.5 kPa (0.5 PSI) of air pressure, this pump will also provide the same efficiency with deflating purposes. Air is pulled from the top of the unit with the brushless motor and fan, before being pushed through the inflation port. Because of this design, this pump easily works as both an inflation device and vacuum sealer.

Only 3.1 Ounces with 5 Nozzles

Inflate and Deflate Functions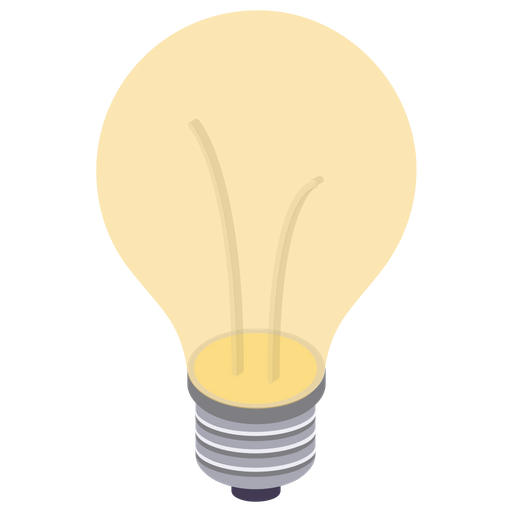 Up to 400 Lumen Built In Light